Attorney Profile:

John L. Fioti

John L. Fioti is a 1988 graduate of Elmhurst College, where he earned a Bachelor of Science degree in Finance and Economics. He graduated from DePaul University, College of Law in 1991. He was admitted to practice law in the State of Illinois in 1991 as well as the Northern District of Illinois. He is principally engaged in the fields of criminal law, municipal law, real estate and personal injury.

John began his career at the Cook County State's Attorney's Office in 1989. Before starting his own practice in 2006, John served as an Assistant State's Attorney in Cook County from 1991 to 2006, prosecuting cases in the felony, misdemeanor and traffic divisions, including jury prosecutions to verdict in the Criminal Division and Special Prosecutions Bureau-Arson Task Force. Mr. Fioti also served in the Criminal Appellate Division where he authored over thirty briefs and argued before the Illinois Appellate Court on various cases.

John currently serves as City Prosecutor for the City of Oakbrook Terrace. He also serves as Administrative Law Judge for the Village of Carol Stream and Administrative Law Judge for the Village of Brookfield. Mr. Fioti is a member of the Illinois State Bar Association where he has served two terms as an elected member of the General Assembly. He is also a member of the DuPage County Bar Association, the West Suburban Bar Association and the Justinian Society of Lawyers. Mr. Fioti currently serves on the Board of Directors of the Italian American Political Coalition (IAPC) and is also serving his second elected term on the Board of Directors for the Carol Stream Chamber of Commerce.

John has previously served as Planning Commisioner, Police Commisioner and as an elected Village Trustee for the Village of Carol Stream, Illinois.

With 20 years litigation experience, Attorney Fioti has handled all types of criminal matters from indictment to disposition. He is committed to providing his clients with the best possible representation while maintaining competitive and reasonable professional fees. Attorney Fioti has a proven track record of obtaining positive results for his clients.

Call John for an appointment today at (630) 842-7849.



Bar Admission

State of Illinois, November 1991
Northern District of Illinois, December 1991

Professional Experience

Law Offices of John L. Fioti, January 2006 to present
City Prosecutor - City of Oakbrook Terrace, Illinois
Administrative Adjudicator -Village of Carol Stream, Illinois
Assistant State's Attorney, Cook County 1991 - 2006
Criminal Division, 1991-1996
Special Prosecutions Bureau, Arson Task Force 1997- 2001
Civil Division - Real Estate Tax Unit 2001-2006
Represented the Cook County Assessor, Cook County Treasurer and County Clerk in all areas of real estate tax litigation.
Represented the County of Cook at the Property Tax Appeal Board
Represented the County of Cook in Federal Bankruptcy Court



Special Qualifications

Chair Qualified Arbitrator for the Circuit Court of Cook County.
Chair Qualified Arbitrator for the Circuit Court of DuPage County.
Chair Qualified Arbitrator for the Circuit Court of Kane County.

Civic Experience

Elected Village Trustee-Village of Carol Stream 2001 - 2003
Board of Directors, Italian American Political Coalition
Board of Directors, Carol Stream Chamber of Commerce
Board of Police and Fire Commissioners (formerly)
Board of Planning Commissioners (formerly)
Member of the Illinois State Bar Association
Serving his third elected term - General Assembly of the Illinois State Bar Association
DuPage County Bar Association
West Suburban Bar Association
Justinian Society of Lawyers


Primary Contacts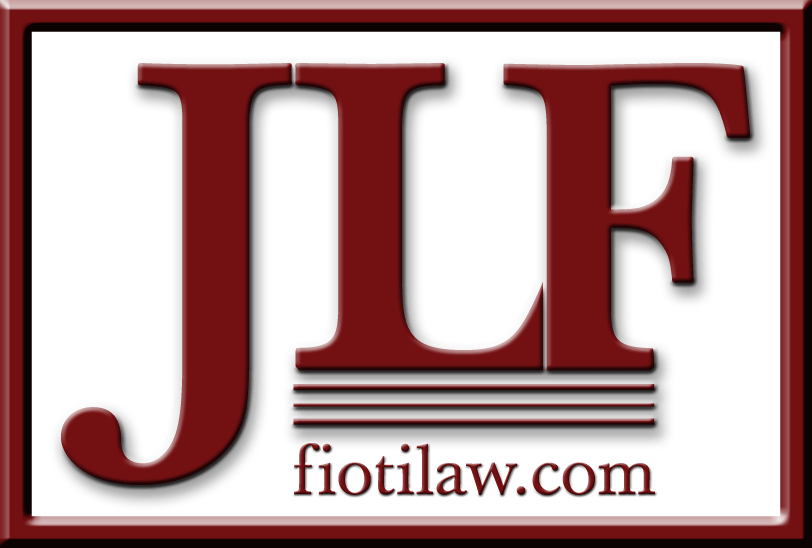 (630) 842-7849 Phone
(630) 672-7497 Fax


[email protected]



Send correspondence to:
900 Ogden Avenue, Suite 371
Downers Grove, Illinois 60515

Wheaton Office:
620 West Roosevelt Road Suite B-2
Wheaton Illinois 60187
(630) 842-7849

1/2 mile east of County Farm Road on the south side of the street in the Prairie Path Office Center Suite B-2

Available for evening and weekend appointments at Wheaton office.


---

Audi Alteram Partem.

"Hear the other side."


---